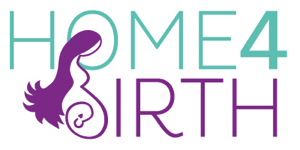 Dear Midwives,
Home4Birth LLC, is a midwifery practice operated since 2001. The Mission of Home4Birth is to offer support, information and education that will empower families in their decision-making.  Our midwives provide respectful, personal, evidenced based care and options during a family's childbearing years.    Our goals include: maternal/ infant safety, lactation success and duration, and that our care would positively impact the family in a whole and healthy manner. Our practice employs two full-time certified professional midwives and several birth assistants.  We serve a diverse population in central Indiana, averaging 5-8 clients a month. We have a collaborative physician, draw labs, perform newborn hearing screenings, and have a clinic setting for visits.  
As a Home4Birth midwife, you will have the opportunity to get to know women and their families' throughout their antenatal and postnatal care. You would be expected to participate in three busy clinic days per week, as well as births, the initial home postpartum visit, and monthly client events.    There is a weekly midwifery meeting where we stay up to date on all clients.  All midwifery supplies and equipment are provided.  We use maternity neighborhood to chart and an ipad with internet access is provided for work use as well as a desktop at the office.  
Home4Birth Values:
Kindness  

Honesty and transparency

Loyalty

Discretion:  For the benefits of our clients' and their protected health information and for our business.

Great communication and respect

Trust: To get our job done, to always have the best interest of the client, other staff and Home4Birth

Excellence: If it's worth doing, it's worth doing well. 
We are seeking a midwife who; has open availability, loves to laugh, and who views every moment as an opportunity to learn and grow as a midwife.
Please contact us if you would like to learn more about becoming part of the Home4birth team. We look forward to speaking with you!
Sincerely,
Brandi Wood, CPM
12840 Ford Drive, Suite 100, Fishers, IN 46038
Brandi@Home4Birth.com
765-643-9433
Additional Resources: