Brandi Wood, BSM, CPM, C-DEM
I am the mother to three amazing humans and a wonderful daughter in law (23, 21, & 19). Our oldest son was born in the hospital with a Midwife. Our next two babies were born at home with a Certified Professional Midwife (Alex in the water and Aiden on land). Home birth was life-changing for our family. I embraced natural birth, breastfeeding, babywearing, and parenting.  In 1995, I became certified as a Childbirth Educator and Doula. For four years, I worked at the Madison County WIC WIC (Women Infants and Children's Program) as a lactation counselor. I hold a Bachelor's degree in Science of Midwifery and am both a Certified Professional Midwife and a Certified Direct Entry Midwife through the state of Indiana. I began Home4Birth Midwifery Services in 2001. Since 1997 I have maintained membership in the Indiana Midwives Association. I hold my NARM Bridge certificate, am a certified lactation specialist, and a Certified Community Herbalist. For further information regarding my training/experience click here.
Joi Barnett, Student Midwife 
I am the mother to four little humans! Life's journey has lead me to a life of ministry, entrepreneurship, and birth work. My work as a Doula has been deeply influenced by my own natural births and breastfeeding journey. After having longed for a home birth, I was blessed to birth my fourth child at home with the guidance of Home4Birth.
I currently serve the Greater Indianapolis community as a Midwifery Student. My deepest desire is to serve mothers, children, and families, and for this work to decrease the maternal and infant mortality rate amongst African-Americans. I hope that my work will expand the reach of holistic care to a greater number of mothers and families. A servant at heart, I am excited for the opportunity to grow and serve with Home4Birth.
Abi Miles, CD, IBCLC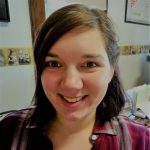 I am the mother of two energetic and creative children who ensure there's never a dull moment at our house. After my first birth, I struggled with breastfeeding, but learned enough to seek help after the birth of  my second. This led to my interest in helping other mothers through their breastfeeding journey and in 2012 I became a Certified Lactation Specialist. My interest in birth and breastfeeding continued to grow, so in 2015 I became a certified birth doula and, after assisting mothers on their breastfeeding journeys for six years, am now an Internationally Board Certified Lactation Consultant (IBCLC). It has been an amazing journey, and I feel blessed that it's led me to Home4Birth.
Kelly Graham-MacDonald, Office Administrator
I am so proud to be a part of Home4Birth as the Office Administrator and Notary Public. I have been happily married for 21 years. I am Brandi's sister. I love being an Aunt!  I have my BA in Psychology from the University of South Florida. I'll be scheduling your appointments and helping to make sure your experience at Home4Birth is wonderful. Please let me know if there is anything I can do for you, officeadmin@home4birth.com.