Your Birth Your Way
The Mission of Home4Birth is to offer support, information and education that will empower families in their decision-making.  Our midwives provide respectful, personal, evidenced based care and options during a family's childbearing years.    Our goals include: maternal/ infant safety, lactation success and duration, and that our care would positively impact the family in a whole and healthy manner.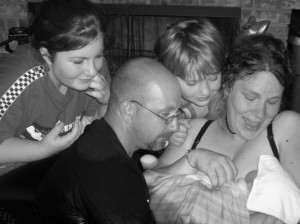 To conveniently serve you, we see clients between 9am – 7pm on Tuesdays and Wednesdays at our Fishers location and on Thursdays at our Anderson location.
We offer Meet the Midwives events, where you can learn about midwifery and how and learn more about our practice (ex. water birth) . We will also answer any questions you may have, publicly or privately, whichever you prefer. If you would like to sign up for meet the midwives or schedule a private consultation, please call our office at 765-MID-WIFE (765-643-9433) or email our office administrator at info@home4birth.com. To view upcoming Meet the Midwives events and for more details, please refer to our Event page.
We offer:
Midwifery Services
Childbirth Education- Birth Boot Camp Childbirth Education Classes.

Breastfeeding education / consultation – For more details regarding the breast pump and rental fees, please visit our Breast Pump Rental page.